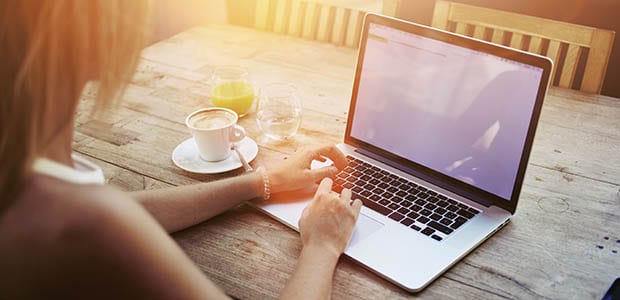 Rep. Sean Patrick Maloney, D-N.Y., the chair of House Democrats' campaign arm, pushed back on ABC's Jonathan Karl Sunday for saying President Biden has been largely MIA on the midterms campaign trail.
The number of minutes Biden has spent on the campaign trail for Democrats is noticeably less than the likes of former President Obama, Karl noted in his interview with Maloney on a special edition of ABC's "This Week."
"I don't know what you're talking about," the Democrat responded. 
INFLATION SURGED MORE THAN EXPECTED IN SEPTEMBER AS PRICES REMAIN PAINFULLY HIGH
"I recall in 2010 President Obama doing 16 rallies all across the country in the month of October alone," Karl said. "We don't see much of Joe Biden out on the campaign trail. I know he's announced an event in Florida for next week. But why aren't we seeing Biden out more? Would you like to see him out more?"
"Well, I saw him in Poughkeepsie, which is my district where we announced $120 billion of private sector investments in upstate and Hudson Valley, New York," Maloney said in defense. "Tens of thousands of good jobs coming back from China, whether you've got a high school degree or a Ph.D. And I stood on the stage with him and celebrated an economic plan to rebuild upstate New York with good jobs and manufacturing jobs and construction jobs. So I guess I don't know what you're talking about. And we know what the results were."
Karl stopped his guest, pointing out that Biden has spent less time campaigning for Democrats in the midterms than not only Obama, but former President Trump, too. 
"Wait, wait, wait," Karl said. "You don't know what I'm talking about… He went to Poughkeepsie. Like I said he's going to go to Florida. There was a trip to Pennsylvania. But as you know, he has not been out there anywhere near as much as previous presidents, even as much as President Trump in 2018."
When asked if he would like Biden to run for re-election, Maloney said, "Look, the president will make that decision," adding that voters will "reward" the president if he continues to get results when it comes to jobs, health care, etc.
BIDEN TELLS REPORTER, 'COUNT, KID, COUNT' AFTER SHE QUESTIONS NUMBER OF CANDIDATES CAMPAIGNING WITH HIM
Fox News Digital reported on a recent New York Times/Siena College Poll which found that Biden's approval rating had fallen below 40% and that 64% of Americans think the country is on the wrong track.
Several recent polls have also found that Americans lack confidence in Biden and the Democrats to reduce inflation, which is sitting at a 40-year high.
"The president understands … that, um, inflation is an issue, high costs is [sic] an issue for the American people, and so he's been very clear about making that his number one economic priority," White House Press Secretary Karine Jean-Pierre said when pressed on the economy at a recent press briefing. "And he has done the work."
Some swing state Democrats have appeared hesitant to ask Biden to stand by their side on the campaign trail amid polling that has consistently placed the president underwater. Democratic Sen. Maggie Hassan told Fox News that "my job is to be an independent voice for New Hampshire. That's the role I've always worked to play and be for Granite Staters," when asked if she'd like the president to campaign for her.
JOY BEHAR ASKS KARINE JEAN-PIERRE HOW TO CONVINCE AMERICANS INFLATION, GAS PRICES ARE 'NOT JOE BIDEN'S FAULT'
The media has taken notice of Biden's apparent paltry campaign schedule. A recent New York Times report described Biden's midterms strategy as a "remarkably low-key campaign effort by a president facing what could be among the biggest rebukes of his political life." The president also recently snapped at a female reporter who pointed out how few candidates had been asking for his help.
"John Fetterman is going to appear with you today in Pennsylvania, but there haven't been that many candidates campaigning with you. Why?" a reporter asked him as he was walking to Marine One last week.
"That's not true," he replied. "There have been 15! Count, kid, count! Alright?"
"Okay, and are there going to be even more?" the reporter pressed.
"Yeah!" Biden said.
Fox News' Gabriel Hays contributed to this report. 
Democratic Rep. Sean Patrick Maloney challenges ABC correspondent for saying President Biden has been noticeably absent on the campaign trail heading into the midterms.