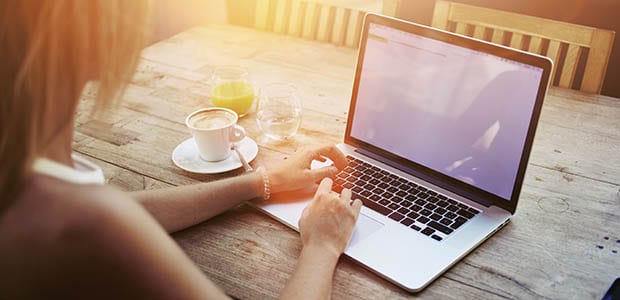 Former University of Kentucky swimmer Riley Gaines tore into President Biden for his recent interview with a transgender activist on Tuesday, faulting the White House for elevating the controversial TikTok comic in what she called a "demeaning" snub to women.
Biden sat down with several social media activists in an interview with NowThis News at the White House last week to discuss gun legislation, abortion access, trans rights, climate change, criminal legal reform and economic instability. A 25-year-old transgender actress and comic creator Dylan Mulvaney, who regularly documents her transition journey into "girlhood" for her 8.4 million TikTok followers, asked the president about his position on gender-affirming health care. The interview came after months of infrequent Biden sit-down interviews with journalists, prompting fierce backlash from Biden critics who questioned the White House's priorities.
Gaines told Fox News on Tuesday that Mulvaney's "Days of Girlhood" series. which purports to document the everyday struggles of "girls," unfairly stereotypes women, adding that she found the White House's promotion of the trans activist personally "demeaning."
TWITTER SHOCKED BY BIDEN INTERVIEW ON TRANSGENDER SURGERY, PUBLIC RESTROOM USE: 'MILES AHEAD OF THEIR SKIS'
"This isn't what defines us," Gaines said in an interview on "Tucker Carlson Tonight." "…It's so demeaning. We have women out here who have accomplished amazing things, women developing cancer studies and research and vaccines, things like that, but they're not being recognized for what they've accomplished. Instead, we're recognizing a man, who is claiming to be a woman, and to know womanhood better than real woman do."
In Mulvaney's "74 of Being a Girl" video, the transgender activist called for the public to "normalize" women having visible "bulges" in their crotch area.
TRANSGENDER WOMEN MUST SIGN UP FOR MILITARY DRAFT UNDER BIDEN ADMIN, TRANS MEN GET A PASS
Gaines ripped Mulvaney as a "man with a fetish," comparing her misguided representation of women to "blackface."
"When I first see this, my first initial thought is, is this not akin to blackface? The African American community would – and rightfully so – should be outraged if I put on makeup and came on here and identified as an African American and created TikTok's called days of Blackhood," she said.
"That's exactly what this is. This is a man with a fetish, who is gleefully putting together the stereotypes of woman, like makeup, and the outfits and having breasts, and carrying around tampons and having, menstrual cycles, all these things, and using that to define what we are and what we stand for," she continued. "And womanhood is not and should not be a mental disorder suffered by men."
Conservative radio host Jason Rantz told Fox News Digital that the White House used Mulvaney for "political benefit" and doesn't feel Mulvaney truly represents the transgender community.
"This is the very kind of behavior and TikToker that we shouldn't normalize. Dylan is nothing but a narcissist desperate for attention and not even reflective of the general transgender community," Rantz said.
"It's a performance, and Joe Biden is amplifying it. They didn't do any vetting. They just looked for transgender people to tokenize for political benefit. But sure, keep pretending this is normal so it earns you some social currency to explain you're woke on transgender issues," he said.
Gaines agreed with Rantz's conlusion.
"That's what we've turned to as a country," Gaines said. "We can't be surprised we're here. We put ourselves here."
Gaines has emerged as a champion of women and an outspoken advocate for fairness in women's sports in light of her experience competing against transgender swimmer Lia Thomas.
She told Fox News in July that Thomas' nomination for the NCAA's Woman of the Year award has made a "mockery" of females by awarding the highly sought-after award to "someone who spent 95% of their life as a male."
Riley Gaines shed light on the social media history of transgender activist Dylan Mulvaney, who interviewed President Biden at the White House last week.